Before, During, And After: The Three-Panel Cartoon
I'll have people draw a three-panel cartoon: They draw themselves before, during, and after an experience. They write their spoken conversations and a thought bubble of what's going through their minds, and they put a title on the bottom of each panel.
For instance, instead of saying to a 55-year-old man, 'Tell me about buying insurance for your family,' and having him respond, 'Well, I meet with the guy, and then I make a decision, and blah blah blah,' I have him draw a before-during-after cartoon. In the middle panel, the 'during,' what's coming out of the salesperson's mouth is all hieroglyphics, and the thought bubble by the guy's head is, 'Holy smokes, what's he talking about?'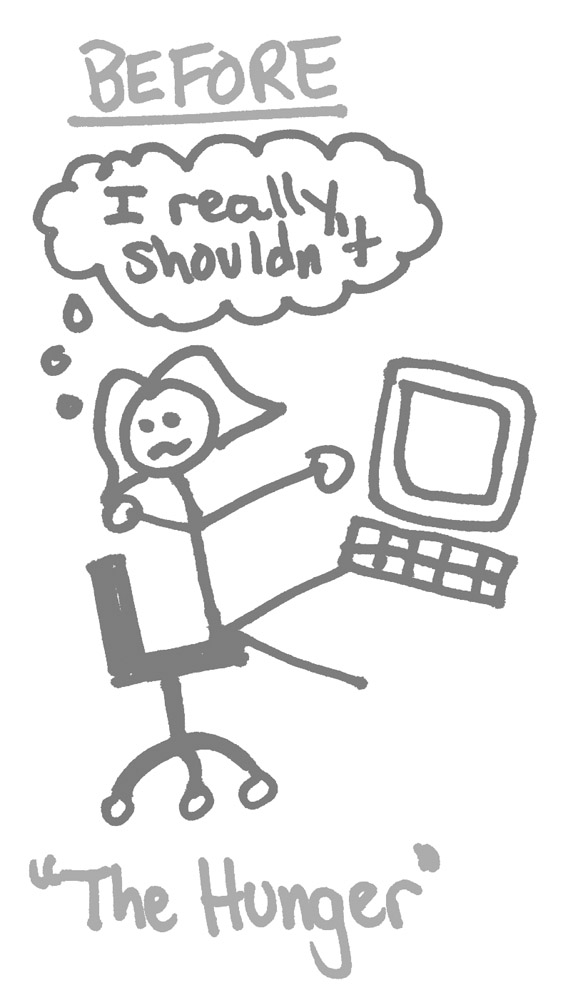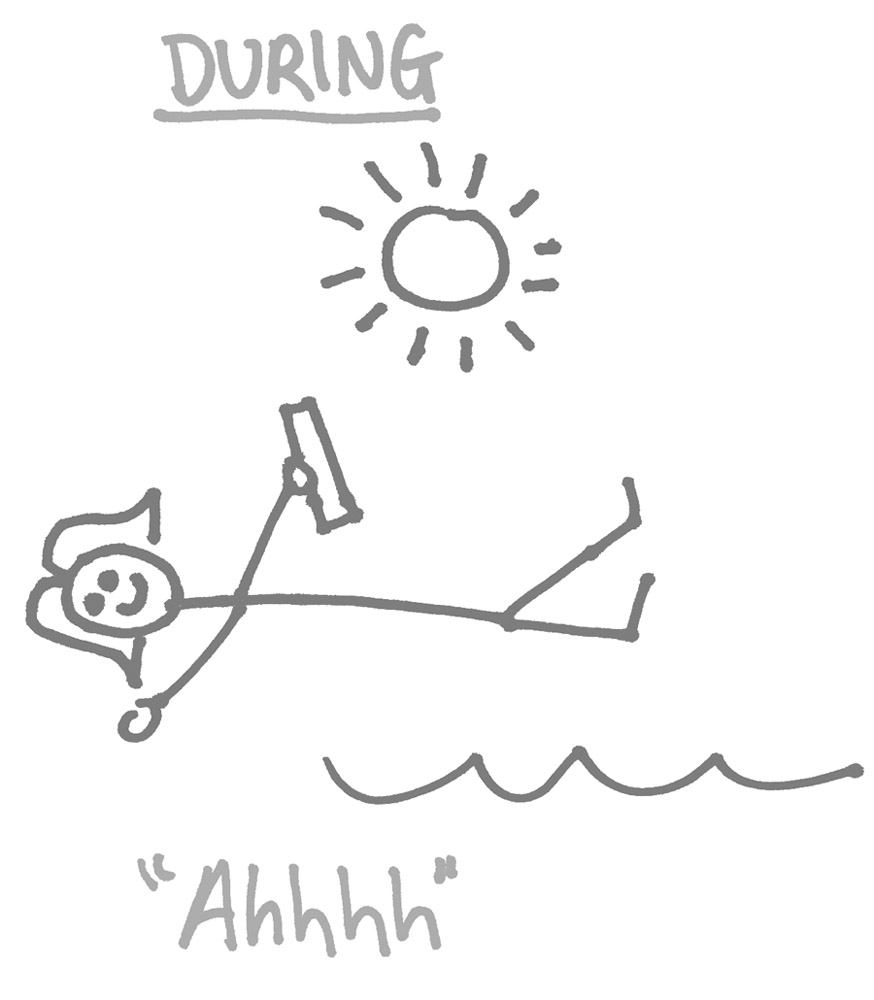 In a traditional interview, would he ever tell me that? In an interview about snack foods, I had a woman do this same three-panel cartoon exercise. In the first frame, she was sitting at her computer, thinking, 'I really shouldn't, oh maybe I will, what the heck.'
In the middle one, she was on a beach, on a 30-second vacation.
In the 'after' panel, she drew what she called the 'Rain of Guilt,' and it was as if she were in the middle of a cyclone.
The power of the image was intense. It's one thing to tell somebody, 'Oh, yes, people feel guilty after snacking.' But, when you look at the picture, filled with remorse and angst and all the ways she hates herself, you truly understand the emotion going on there and the level of intense energy that is just ripe to be tapped.