A No-Nonsense Approach
I was the director in charge of the No Nonsense Pantyhose account at a leading ad agency in Chicago. Sales were declining, and we were in danger of losing the business. It wasn't that women weren't buying pantyhose; in fact, as greater numbers of women took on careers, they were actually buying more, as wearing pantyhose was required in many offices and businesses.
L'eggs had come out with its cute packaging and sexy advertising using the rock tune 'She's Got Legs,' by ZZ Top. Its support hose were called 'Sheer Energy,' while No Nonsense's were called 'Light Support.' No Nonsense was seen as being just that: down-to-earth, pragmatic, and not very sexy.
The team went and looked at the research for clues. Like Freud, we wondered: What did women want? More specifically, what did they want in a pair of pantyhose? Durability was a key answer, as well as making legs look attractive. But there had to be more . . . what was special about No Nonsense pantyhose?
We enthusiastically went on factory tours in North Carolina, searching for answers. We saw the nylon pellets; we learned about denier; we learned about how waistbands were produced and how the pantyhose were finished (boarded or not, pressed or crumpled); we watched the packaging assembly line. Again I looked for clues: What was the magic ingredient? Was there a magic kind of thread or way of melting the nylon or something unique about the knitting machines?
We had done research, of course, but the research that we had gave us only a narrow picture of the women who wore pantyhose. It asked them what they wanted in pantyhose, then asked them to rate different brands of pantyhose against those desirable attributes. Later in the questionnaire, the women's age, income, employment status, marital status, and so on, would be asked for. We never got a picture of the complete woman; we saw her only in relation to what she wore on her legs. But looking at all of the information together, we found that what working women wanted most in their pantyhose was durability (and looks).
This was the Copernican Shift: Instead of looking at women from the perspective of the client, we turned the telescope around and looked at the client from the perspective of the women. What did working women want? What were their lives like? What role did their appearance play in their lives? What role did pantyhose play in their overall appearance- both positively and negatively?
There was the answer. Working women at that time wanted to look put together-color-coordinated and stylish in an appropriate way, a way that would neither attract inappropriate attention nor detract from a professional image. Their jobs were a big part of how they saw themselves, and their physical appearance was an important part of their career success. They might not have been dressed out of the Dress for Success manual of the early 1980s, but they were definitely conscious of the impact that their appearance had on their image and their perceived competence. Anything that detracted-poor grooming, a too-revealing outfit, scuffed shoes, tarnished silver jewelry, snagged pantyhose-compromised their polished appearance and the way they felt about their competence.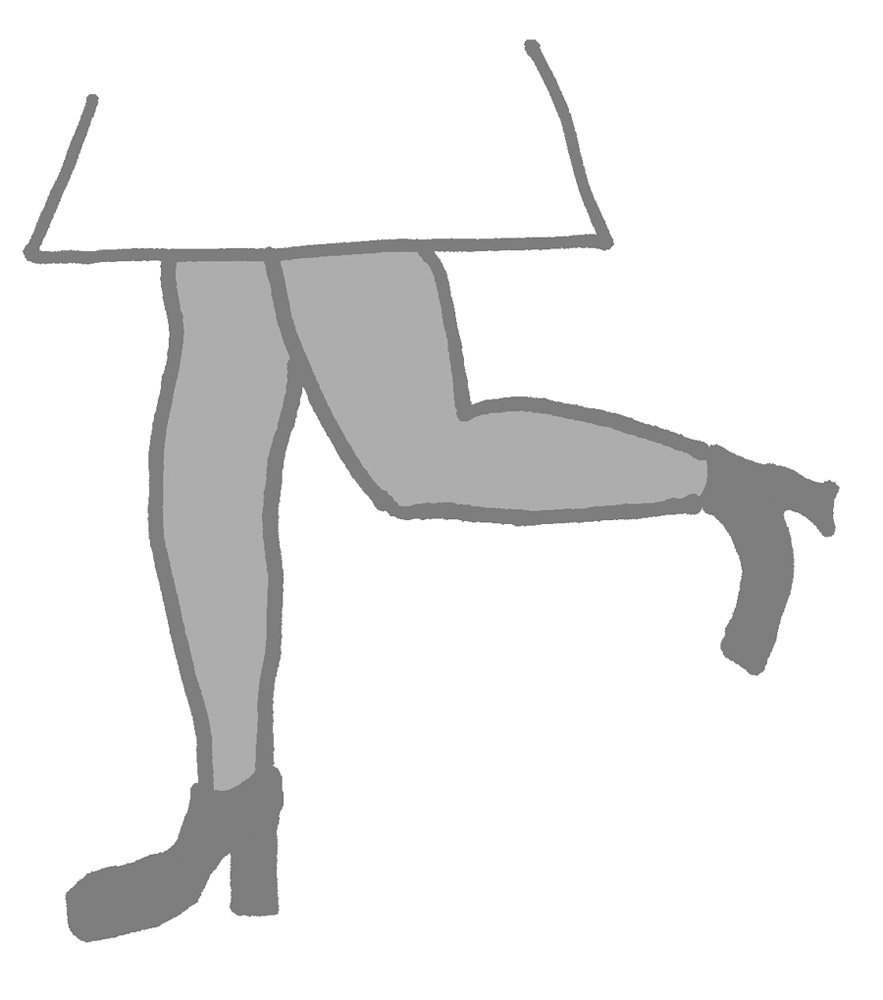 We started by empathizing with the woman the client was trying to reach. We tried first to see her as a whole person, then to understand how the client's product fit within her world. Using this as the strategy, we wrote ads that portrayed this empathetic understanding of working women-and kept the business.