Piece By Piece
What goes into these empathy boards? You want these boards to be teeming with imagery-photographs, drawings, and quotations-that gives context to the life of the person you're trying to understand. What are the conflicts? What things resolve those conflicts?
Think about every step this person takes throughout his or her day. What sorts of things might he or she come in contact with?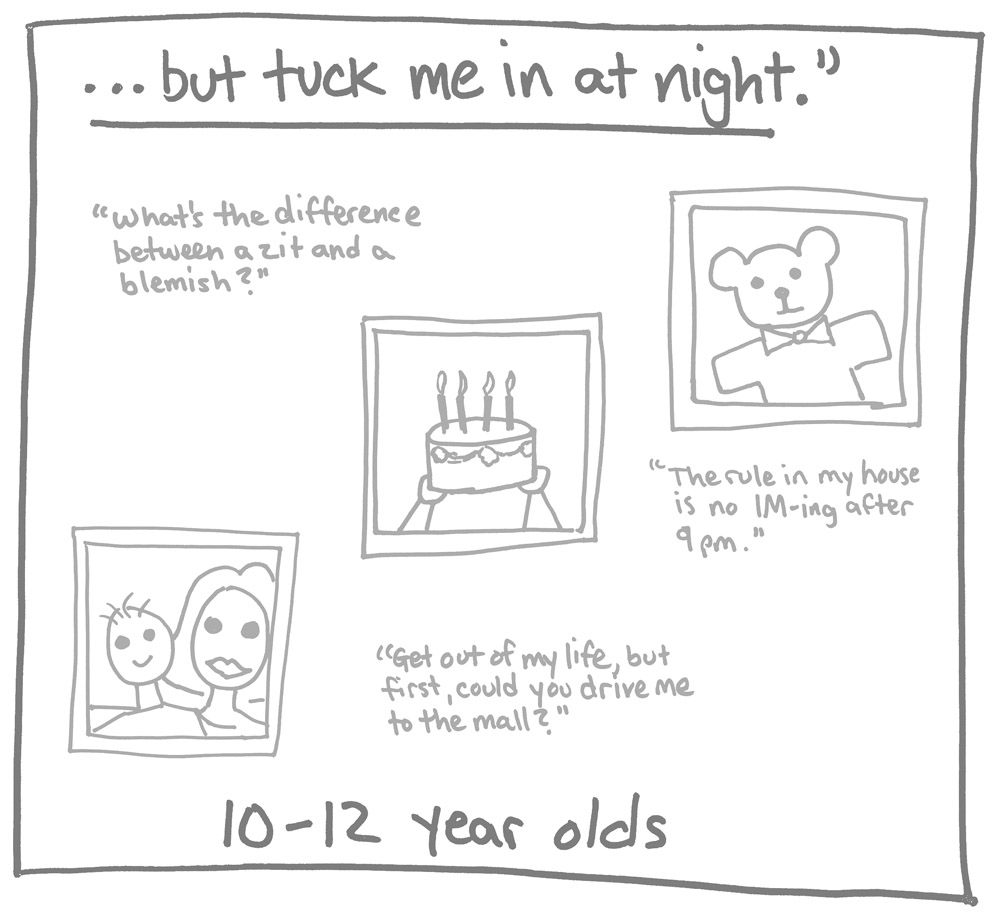 Where does he go? What kinds of outdoor spaces does he visit? Urban, rural, or suburban? Gardens? Cityscapes? What kind of indoor spaces? Cluttered? Open? Dull? Overstimulating? What passes in front of his eyes?
What is she reading? Newspapers? Magazines? The back of a cereal box? The latest Harry Potter?
What technology or machines does she interact with every day? Video games? Cell phones? Tools? Kitchen appliances? A car? A scooter? A Palm Pilot? A computer?
Who else inhabits his world? Parents? A spouse or life partner? Friends?
Think of the empathy board as a 'flash-forward' montage through the day, a series of snapshots of the places and things surrounding the path this person takes every day. What are the dimensions of her world?
It's important that you reach into as many different disciplines as you can think of to find inspirational images. What inspiration can you find in the arts: architecture, painting, drawing, sculpture, folk art, photography?
Look for imagery in the sciences: botany, zoology, archaeology, paleontology, mathematics, physics, chemistry, astronomy.
Looking at Brancusi sculptures or at the graph of an algebraic equation isn't the obvious answer when you're thinking about how to reach, say, college-age boys or over-40 executive women. Answers may not always leap out instantly, but the technique of forcing connections between seemingly unrelated things can give rise to some surprising and unique ideas.
We will explore this and other idea-generating techniques further in the next chapter, 'Break the Board.'