Now It's Personal
See if you can 'humanize' the situation you face in an interesting way. Give the creative problem at hand a personality and see what happens.
Is a competitor's brand like an unnoticed kid who wants tons of attention? How would you deal with that behavior in real life? What works when you're dealing with your two-year-old niece? How could you apply that knowledge to your business situation?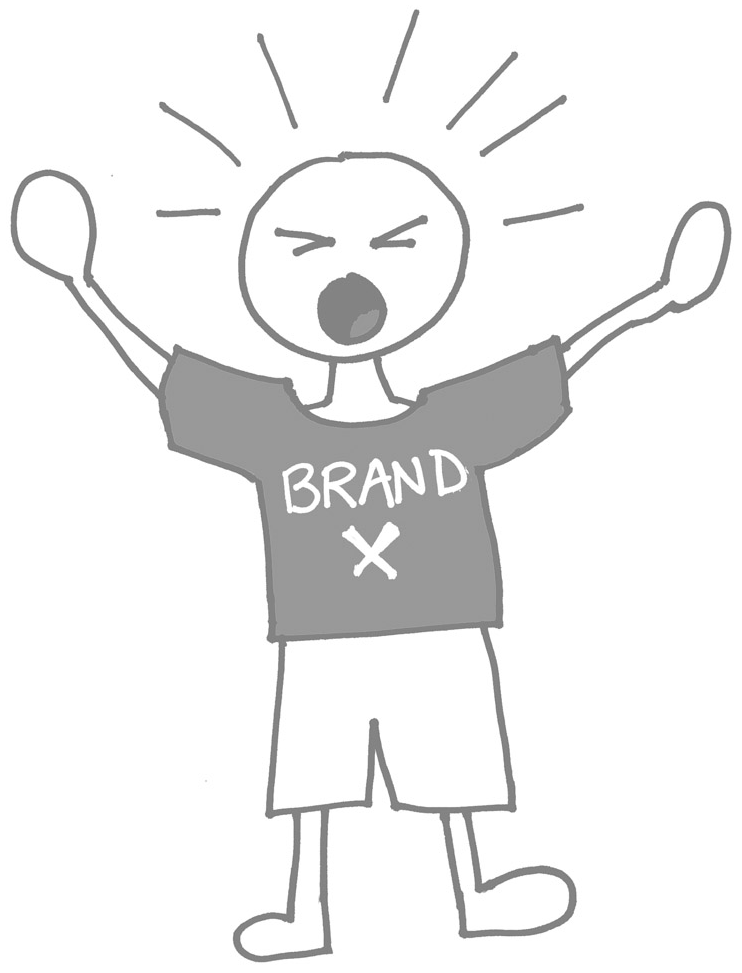 If you want your product or concept to really strike a chord or make a connection with someone, then it has to have an emotional, visceral quality to it. Our left brains aren't going to help us here.
We want to find a way to get around the filters that our logical left brains have put in place and tap into the creative energy of the right side of the brain. We can do this by using visual images rather than words to process information-both information coming in and information going out.
Information in: Pictures evoke emotional responses in us in a way that words can't. We respond to images viscerally, not logically. Think of photojournalism: All the words in the world can't capture the joy of a soldier kissing a girl in Times Square or the terror of a naked girl running from a napalm attack.
Information out: We're used to communicating with words, but when we speak or write, our logical left brains are in charge. We fall into established patterns. When we have to draw, most of us aren't as skilled-we don't have as many barriers getting in the way.
An important element in stimulating creativity through emotional, visual means is preparing the right environment. In other words, you need a place to play.
Get out some colored paper, markers, crayons, toys-anything that's silly, crazy, fun, and anti-'business as usual.' Put on some Mozart or Bach. Change the lighting. Sit on the floor.
If you change what you're doing and how you're doing it, your thinking will change as well.