Yes, Break The Board-A Real One!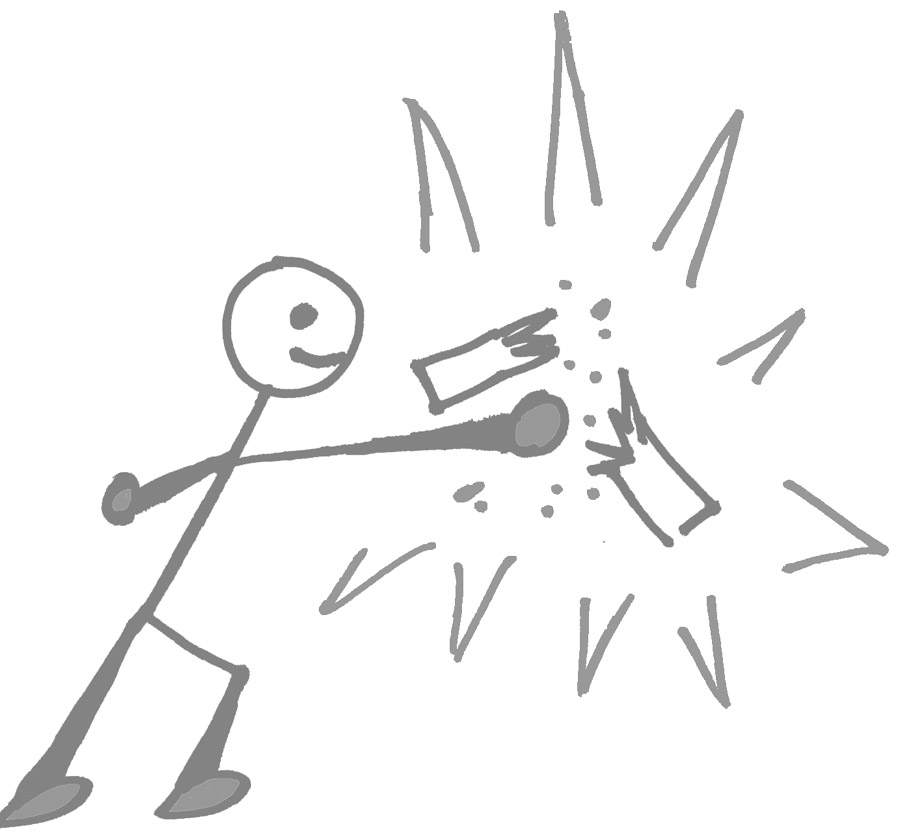 Breaking boards with the guidance of a sensei, as I described at the beginning of the chapter, is a way to free your creativity through physical action. (Let me add a disclaimer here: I'm not suggesting that you go whacking away at wooden planks with your bare hands without qualified instruction. Use your common sense, folks.)
Other activities that I've had groups engage in include building fanciful prototypes of a magical music machine out of Styrofoam and Play-Doh, assembling a complete Mr. Potato Head when each participant was handed a random box of parts, and constructing towers out of Tinker Toys.
In each case, all the participants knew what they were supposed to 'learn' ('Ahh, we're cooperating and working as a team!'), yet the act of physically building something by hand affected the group in a much deeper way than simply talking about the issue.
Use your hands. Build something. Make something. Break something.
The last domain, where body, emotion, and language intersect, is the spiritual.
Gut feelings, instinct, a natural radar-we have all had times when we paid attention to the part of ourselves that wasn't operating on a conscious, intellectual level. It was deeper, more grounded, more certain. It's difficult to always be plugged in to this part of ourselves-our essential selves-but when the connection is there, it's strong and sure.
I believe that meditation and dreaming are the keys to unlocking what our essential self knows in a way that we cannot do through our normal, waking intellect.
If you think back to the enemies of innovation, the common element of all of them was some form of fear. When we strengthen ourselves, becoming more connected and in tune with who we really are and what our goals are, we are less likely to fall prey to paralyzing fear. We think more clearly; we are more open and perceptive. We can really see.