Leveraging Manager Experience
The manager has to make a judgment call as to whether the pace of progress is satisfactory. This is a complex decision that takes into account whether the seller is dealing with early- or mainstream-market buyers, the size of the organization, the size of the opportunity, and the overall impact or risk to the prospect in moving forward. Here are some warning signs to look for:
The buyer starts to push dates back.

Access to Key Players becomes more difficult.

Line items in the agreed-to Sequence of Events are challenged.

Buyer requirements change, potentially influenced by competitors.

A Key Player leaves or is reassigned.
When managers are trying to decide at a given checkpoint whether to continue to compete, there is one key bellwether question to consider: "Are we the vendor of choice for at least one of the Key Players—and if not, what can we do to get there?" If the ultimate answer is, "We can't get there," it may well be time to withdraw from the opportunity, rather than throwing time, effort, and resources into what is likely to be a losing cause, resulting in yet another silver medal.
Senior executives of sales organizations may want to monitor average discounting levels by district and salesperson to identify potential skill deficiencies in negotiating. A caution, though: If a potential problem is identified, it may not be the salesperson's. We worked with an organization that had a district manager in Boston who was a terrible negotiator. When he was brought in to help the seller on large transactions, the discounts offered wound up being far greater than those in other offices. (In fact, he had earned the nickname "Moon over Massachusetts" because of his propensity to discount.) For a period of time, his manager had to review and role-play the polite "no's" and get/gives prior to going to the negotiating meeting. There were a few instances where he had to walk prior to getting the business. Within 3 months, though, his discounting fell into the acceptable range.
Another statistic to track is the level of discounting based on the date of the order. Buyers expect the end of the month or quarter to give them better leverage in getting concessions. Whenever possible, an attempt should be made to schedule the Sequence of Events so that the decision date doesn't coincide with a quarter end.
Once a seller has asked for the business, the opportunity goes from an E to one of four milestones. Look at Figure 16-3.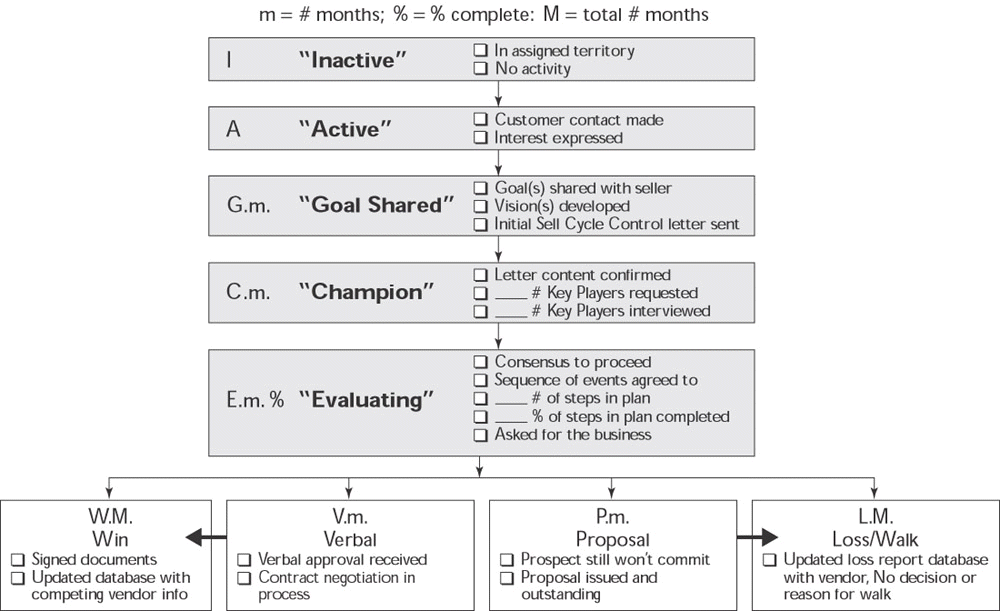 Figure 16-3: Grading Opportunities: Pipeline Milestones (m = no. of months; M = total no. of months; % = % complete)
| | |
| --- | --- |
| W.M. | The seller got the order. The capital M reflects the total number of months it took to win. An analysis of the length of winning sell cycles can be helpful in isolating best practices. (The most important single variable often turns out to be how high the entry level within the prospect was.) |
| L.M. | The seller loses, either to no decision or to a named vendor. Tracking and analyzing the total months of losses may isolate common events that lead to losses, so that hopefully they can be avoided in future sales cycles. |
| V.m. | The buyer has provided a verbal commitment, but for some reason the contract or purchase order cannot be issued. In such cases, we suggest asking the buyer to sign a nonbinding letter of intent, so that when other vendors call, they can say they have already committed and the decision has been made. |
| P.m. | The proposal had to be issued prior to the decision's being made. |
In our experience, time does not improve the likelihood of winning verbal commitments or getting proposals accepted. Once either is more than 30 days old, managers have cause for concern. When evaluating pipelines, we often see proposals out there for more than 60 days that are still assigned probabilities of 80-plus percent. Every month that a proposal doesn't close means that the chances of ultimately getting the order are decreasing.
In our experience, once a proposal is 45 days old, either it is heading toward no decision or the buyer has made a decision to go with another vendor and has elected not to give the seller the bad news. Even if you have had access to decision makers up to this point, after the proposal is in their hands, they usually don't want to talk with you. Either they haven't made a decision or they've made an unfavorable decision.
In other words, you relinquish a great deal of control once your proposal is delivered. Suddenly, the buyer has everything he or she needs, and access gets more difficult. Rather than wait and hope, consider taking some positive action if the proposal is out longer than you think is healthy for your chances of winning (30 to 45 days?). We suggest a take-back letter or a phone call withdrawing the proposal. If you opt for a letter, don't overnight it. The proposal has been out for over a month, and there is no sense in spending $11.95 to get the letter delivered the next day. Registered mail will have the same impact and will cost significantly less. Figure 16-4 is a sample letter.
While some salespeople are terrified at the thought of withdrawing a proposal, the two most likely results are:
The buyer does not call back. At this stage, it is time to officially remove the opportunity from your forecast. Ultimately, it is better to get rid of deadwood in your funnel and pipeline, have a realistic view of what the next few months look like, and arrive at an appropriate business development plan.

The buyer calls you back and asks why you have withdrawn the proposal. This is an opportunity to determine whether the buyer is not going to buy, wants to buy, or would be interested in making changes to the proposal and trying to see if a favorable decision can be reached. If given a second chance, the seller now can focus on helping the buyer understand how to use your offering to achieve goals or solve problems.
A participant mentioned in the first day of a workshop that he had five quotes outstanding for over 60 days. Each was for $25,000 to $50,000. We suggested that he call each of the accounts and tell them he was withdrawing the proposals. Although he was skeptical of the wisdom of this move, he went ahead and did so. By the end of the workshop, three of the opportunities had closed. In two of the cases, the buyer indicated sheepishly that they just hadn't gotten around to issuing the purchase order.