Are you too dependent ... addicted even ... to your mobile phone? Many are, according to published figures in the mainstream media. You may be masterful in the art of social media posts or texting however a related downside, among several, is becoming less comfortable communicating face-to-face with people you do not already know. That hurdle can prove self-limiting to career aspirations, where moving ahead in most fields requires communicating effectively with greater numbers of people.
Reflect upon the arc of exceptional business executives that make their mark on the world. For most, the ability to deftly communicate and make the right connections with people is a crucial differentiator.
Ask yourself, do any of the following apply in your life?
Work responsibilities now dictate making presentations in front of groups of people at conferences, seminars, or large business gatherings.
You work in a business startup environment where business development or fund raising are key activities.
After being in a job role for a few years it's no longer challenging and you are mentally primed to make the next move up your career ladder, whether at a new or current employer.
A college degree is coming in the not-distant future and you'll be jumping onto the interview circuit.
You would like to connect with a new boyfriend, girlfriend, or life partner.
What is a common essential element across all of the above? ... the need to communicate smoothly, coherently, and with confidence in order to be successful.
Tip: The process of refining your communication skills is not instantaneous, it requires practice in the same way the constructive results of physical exercise do not accrue in days or weeks. Plan and act with enough lead time to ensure you get yourself where you want to go!
A dependable solution with well-proven results for improving these communication skills around the world is a process called Toastmasters.
WHAT IS TOASTMASTERS?
Toastmasters is a collaborative non-profit organization dedicated to helping people improve their public speaking and leadership skills in a personal practice-based format. Helping each other develop confidence and refine their skillset remains the ethos. The 90+ year old organization has chapters in over 140 countries, a measure of it's broad appeal.

HOW CAN I BENEFIT FROM TOASTMASTERS?
In this day and age there is overwhelming evidence that communication skills are essential to success in the workplace. A Toastmasters club provides a positive, supportive environment with opportunities to become more proficient speaking to and leading groups, enhancing your self-assurance. Additionally most members would concur that casual day-to-day social communications come more easily. You will:
HOW DO YOU CHECK IT OUT?
Feel free to stop by and sit in on any one of our in-person meetings - no prior arrangements necessary!
WHEN DO WE MEET?
Wednesday nights 7:15pm to 8:45pm
, except around some major holidays as may be noted below.
*** Please Note These Changes For Upcoming Meetings ***
There will be NO in-person or virtual meeting on December 27th, happy holidays.
WHERE DO WE MEET?
Our Regular Meeting Location
Our meetings are in a "hybrid" format, meaning both in-person at Joslyn Park (address below) simultaneously with virtual meetings via the Zoom app. To visit in-person, no need to coordinate beforehand, drop by as you please, as many times as you please. To join us in a Zoom virtual meeting as a guest please send an email to obtain a specific internet / app link to "info@westsidetoastmasters.com" (no quotes).
Joslyn Park Craft Room (on the western, ocean side of building)
633 Kensington Rd.
Santa Monica, California 90405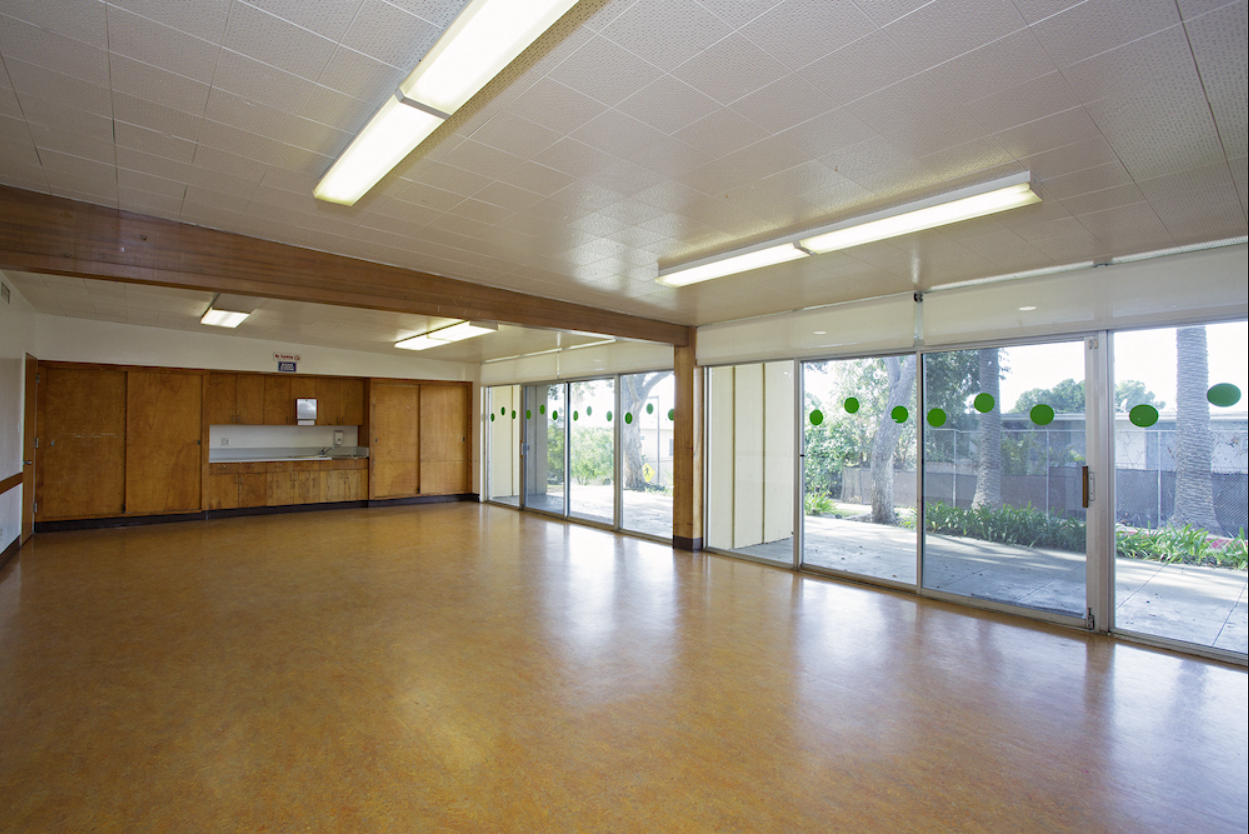 If you are coming by freeway you would head west on the Santa Monica (10) freeway until the second to last exit, Lincoln Blvd., before the freeway changes direction and morphs into the Pacific Coast Highway.
After exiting the freeway at Lincoln Blvd. make a left hand turn and head south, passing by Pico Blvd. and four blocks later make a right hand turn at Strand St. After one block Joslyn Park is over on the left hand side. The community center with the meeting room is at the far end of the park.
PARKING?
Free parking is available around three sides of the park. The largest block of parking, 20+ spaces, is found on the lower side of the park to the east / northeast.
HOW MUCH DOES IT COST?
To visit as a guest for as long as you wish, absolutely free. To join as an ongoing member the club dues are two-faceted. For those coming to in-person meetings the dues are $17.50 per month. For those attending virtually only (Zoom) the dues are $15.00 per month. The dues for ongoing members are collected semi-annually. There is also a $20 one-time setup fee for brand new members that have never been in the Toastmaster system before.
HOW TO JOIN?
To join the group as an ongoing member and participate in prepared presentations as well as all other meeting roles, contact Gary at the in-person meeting, via Zoom, or via email: "info@westsidetoastmasters.com" (no quotes).
WHAT IF I'M NEW TO PUBLIC SPEAKING?
No problem at all if you are a complete "newbie". Though the composition of club changes, there is always a mix of new members and more experienced speakers that one can watch and absorb more refined technique from. We believe Toastmasters provides a 'safe' place where you can take risks as a public speaker -- better to use those opportunities here so you are on your mark when in the real world. You decide when you are comfortable to assume greater speaking responsibilities.

WHAT IS A MEETING LIKE?
A meeting has three primary speaking sections. There is an impromptu / extemporaneous speaking section (called Table Topics) that gives members practice in thinking quickly and coherently on their feet as we must all do at times in real life. A second part of the meeting concerns prepared speeches or leadership exercises with topics of the presenter's choosing. The third major portion is an evaluation phase to provide constructive feedback to the speakers with prepared speeches. Where they did well, and importantly, where they can improve.

HOW DO YOU PROGRESS THROUGH TOASTMASTERS?
The foundation of the Toastmasters program is called Pathways, offering eleven separate educational paths members may choose from for delivering presentations they would prepare to refine their speaking and leadership skills. Members work through the sequence of presentations at their own pace, acquiring the essential building blocks of communications technique, while building confidence.
As you build competence and confidence in your skill set you will be presented with progressive challenges to further broaden your technique, turning you into a well-rounded communicator and leader. Additional paths within the Pathways framework can be pursued to extend your skill range across disciplines.
Another opportunity to build your expertise within Toastmasters is to participate in periodic speaking contests, held annually. These advance from head-to-head competition within each Toastmasters chapter to successively higher levels outside the club. A brief overview of contests may be found here.
ANY FURTHER QUESTIONS?
For additional questions,
Click to Send E-mail
or send an email to the address info@westsidetoastmasters.com. Additionally, you can call Gary at

(a landline, meaning texts cannot be received).